Once again it's time to search out our attics, cellars, and the remote corners of our ham shacks for goodies to bring to the Annual March Auction.
Shelly, AA2Y and Wayne, K2WG will take on the duties of auctioneers for this long-awaited event. As usual, the Club realizes a 10% fee on each item sold. Since this is one of our major money raising events (and, as usual, the treasury is low!) everyone is urged to bring some useful ham gear and parts that will tempt even the most frugal of us to buy!
Older, working hf rigs are especially needed by the newer hams in our ranks. A good working rig is essential for any ham, but a new-comer will be grateful to find a decent transceiver at a reasonable price. Of course, top of the line radios are welcome and quite often bring a very good price.
Computer equipment and software haven't moved very well in years past, but, with the current surge of the digital modes, PSK31, SSTV, etc., there should be a market for used computers with sound-boards installed.
The Auction will follow the regular 7:00 p.m. business meeting. Coffee and goodies will be available.

Dave WD2K Recuperating
We're pleased to report that Dave is recuperating in a rehabilitation center. The No Visitor sign is still up, but cards and letters are certainly welcome. So, dash off a note to Dave on your QSL card and mail it to his home as listed in the Club Roster. Dave will appreciate hearing from you! In the meantime, the avid DXers in the club report that DX hunting is easier for some reason now. Hurry back Dave!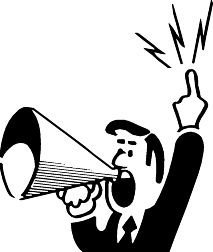 ---
Newsletter to go by Snail and Email
Beginning with this issue of Rips Report those members with Email addresses will receive it in their Email Inbox only. Members who do not have computers and access to Email will receive the Newsletter via "Snail Mail" as always. This experiment is being tried because of a low treasury balance and rising postage rates. Copies of the Rips Report will be available at the monthly meetings. Comments, pro and con, are welcome…. either in writing or at the next meeting.
The latest, up-to-date Roster of Club members is enclosed with this newsletter this month. Please check your listing carefully. If there are any mistakes, please let Stan WA2UET know so we can keep the roster up to date. If your name, or your friend's name isn't on the list it's because you have not paid your dues for the 2001-2001 year.
Also, Ye Interim Olde Editor would appreciate some help in the form of articles, items for sale, cartoons, DX brag lists, or what-have-you to fill up the empty columns.