First licensed in 1959 as WV2IIH and then re-licensed in 1980 as KA2IGD with the help of my second set of Elmers David, WA2FTI and Ann, WA2KCU. Amateur Radio has always been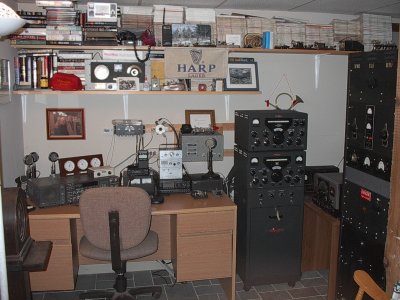 a part of my life in one way or another. My Dad, (my first Elmer) AD4YN got me and my brother Bob, WV2FVC, and now WD4MRT, started into the hobby. Our first rig was a DX-40 and the receiver was the AR-3 by Heathkit. It was soon replaced by the National HRO-50R. The Shack back in the 50's was in our bedroom and the dipole ran along the back yard.
I am retired and was a trumpet freelancer in New York. I had a nice career playing for the City Opera and The Metropolitan Opera and also 1st Trumpet of the Concert Band at the United States Military Academy at West Point. I was also the NCOIC of the Cadet Amateur Radio Club for a while.
Now I enjoy building home brew rigs under the guidance of my Elmer K3DA, George. He makes sure that I don't glow like the 813's do on the air. I am learning to be a better ham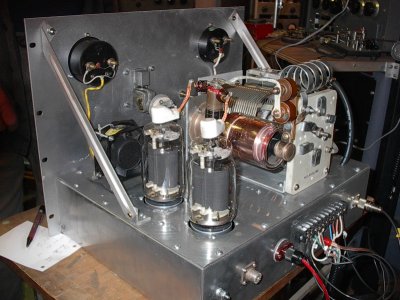 in the home brew area because of his teaching. Another Elmer is Bill, W2DGB, who got me started in the restoration of old equipment. We started with a Volt Ohm Meter and worked through a Sky Buddy by Hallicrafters.
I've learned that ham radio is an art and will improve with age and experience. I am a VE for the ARRL and enjoy CW, AM and SSB. I've not gotten into the digital modes but that is only a matter of time.
I am a member of two local radio clubs, The Pocono Amateur Radio Klub (PARK) and Eastern Pennsylvania Amateur Radio Association (EPARA). I served as president of PARK and currently serve as the Editor of the Klub newspaper "The Poconoise".
I wanted to tell you that Elmers are essential to the success of amateur radio. I have enjoyed the hobby but it has only been because my Elmers that I can look back upon my accomplishments with satisfaction.